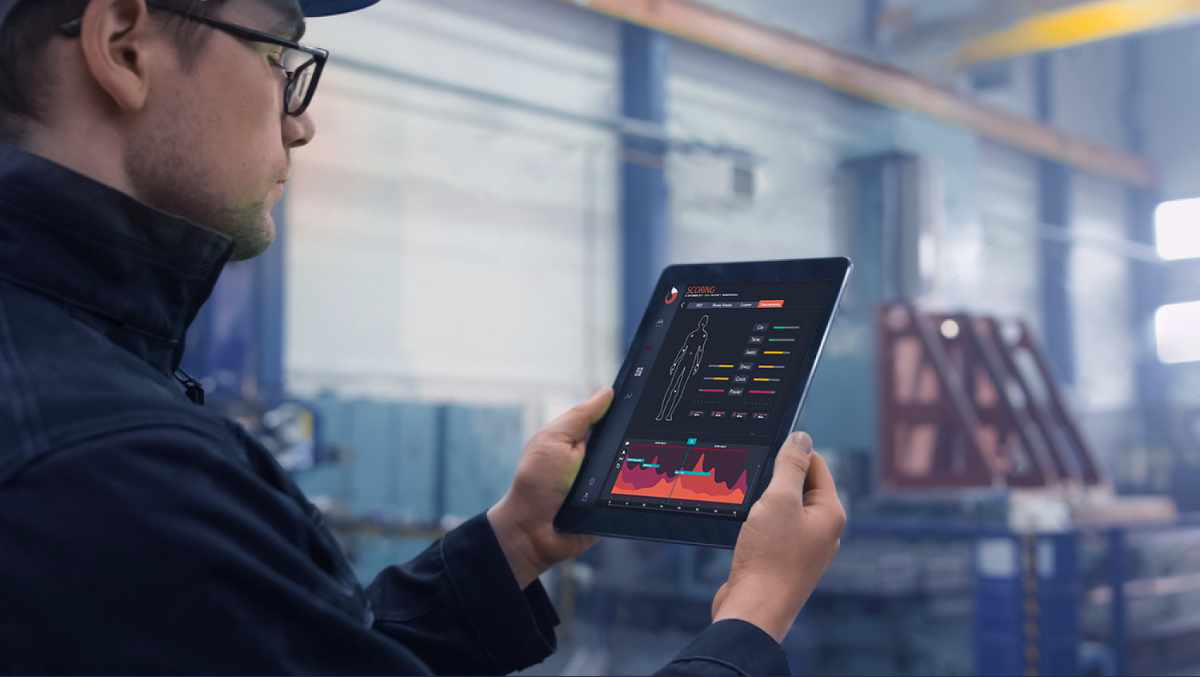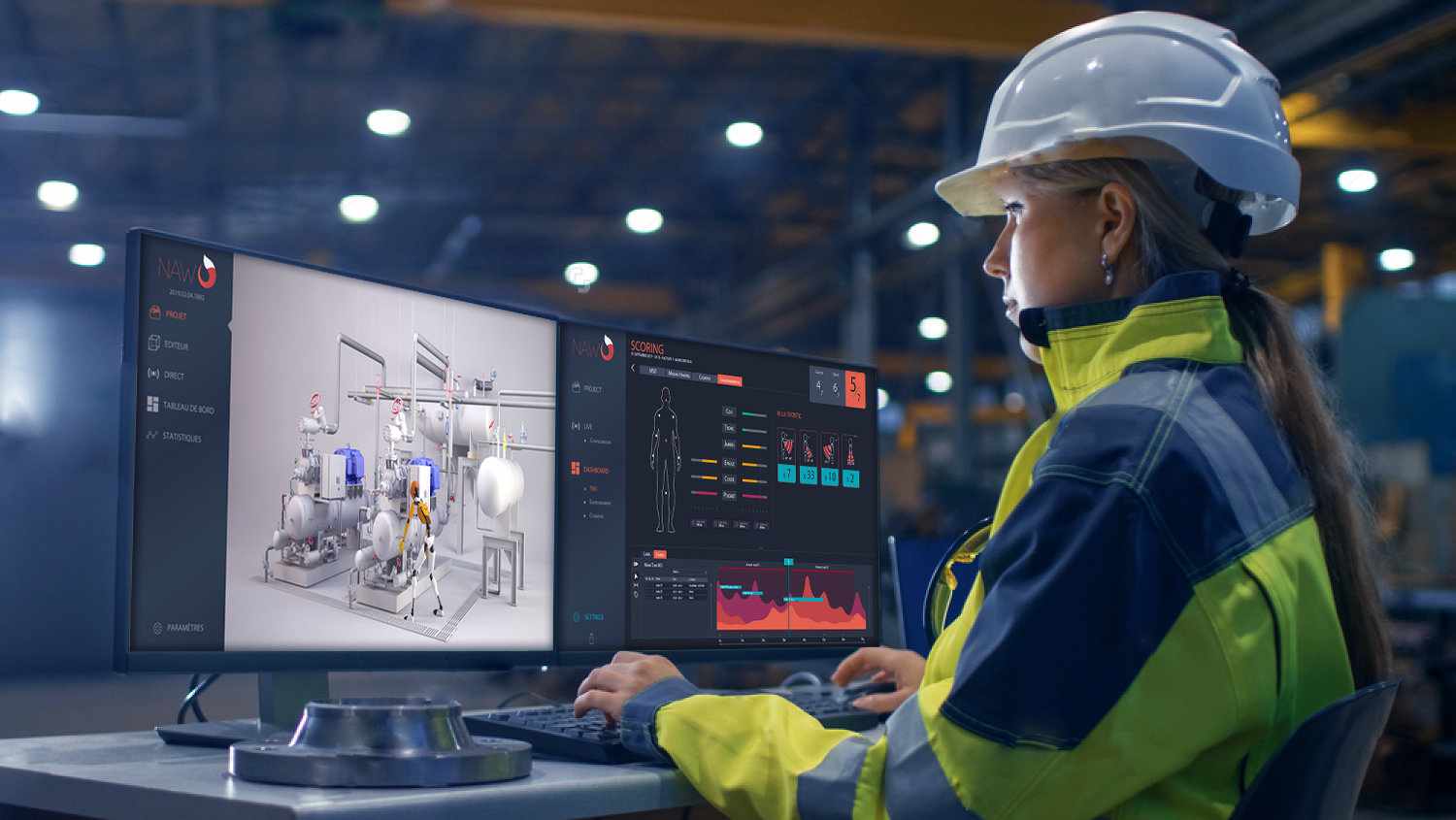 Nawo Live
ERGO SIMULATION SOFTWATRE
BODY TRACKING • ERGONOMIC • BIOMECHANIC​
Nawo Smart
Measure the risks associated with physical activity with your Smarthphone
Nawo Live is a physical activity risk assessment tool that identifies the risk of developing musculoskeletal disorders (MSDs).
This ergonomic solution makes it possible to automatically quantify the postural risks that can lead to MSDs and to objectively standardize ergonomic studies.
Based on motion capture technology, the operator's work is reproduced and recorded on a virtual mannequin enriched with ergonomic and biomechanical indicators to identify the risk of MSD development.
ERGONOMICS SOFTWARE FOR THE PREVENTION OF MSDs
Assessing MSD Risks Using Ergo Simulation
Nawo Live is a TMS risk assessment tool that uses the principle of Ergo Simulation.
Ergo Simulation can reproduce human movement on a virtual mannequin. This avatar enriched with ergonomic and biomechanical indicators makes it possible to estimate postural constraints, efforts and exposure times related to professional activity.
Identify

the risks associated with MSDs;

Quantify

the risks of professional activities;

Objectify and standardize

workstation evaluations and ergonomic analyzes
We offer you Motion Capture technologies adapted to your needs and requirements.
"The automated ergonomics solution Nawo Live gives us the possibility of mapping the arduousness of our workstations with a common method in record time! We have divided our ergonomic study times by 3 and our HSE managers can now concentrate most importantly: improving our working conditions! "
A solution for your requirements
WE SUPPORT YOU TO IMPROVE THE SAFETY AND THE WORKING CONDITIONS OF YOUR COMPANY. WE HELP YOU DEAL WITH HEALTH-RELATED ISSUES (OCCUPATIONAL DISEASES, ACCIDENTS AT WORK, MSDs, etc.).