The Rapid Upper Limb Assessment (RULA) method was designed to allow the analysis of requirements on the upper limbs of a worker, for the purpose of screening for the risk of developing MSDs. It provides an objective measure of the risks of MSDs caused by tasks with high demands on the upper body and relatively low demands on the lower part. Validated by several studies, the RULA method is used by many ergonomists around the world.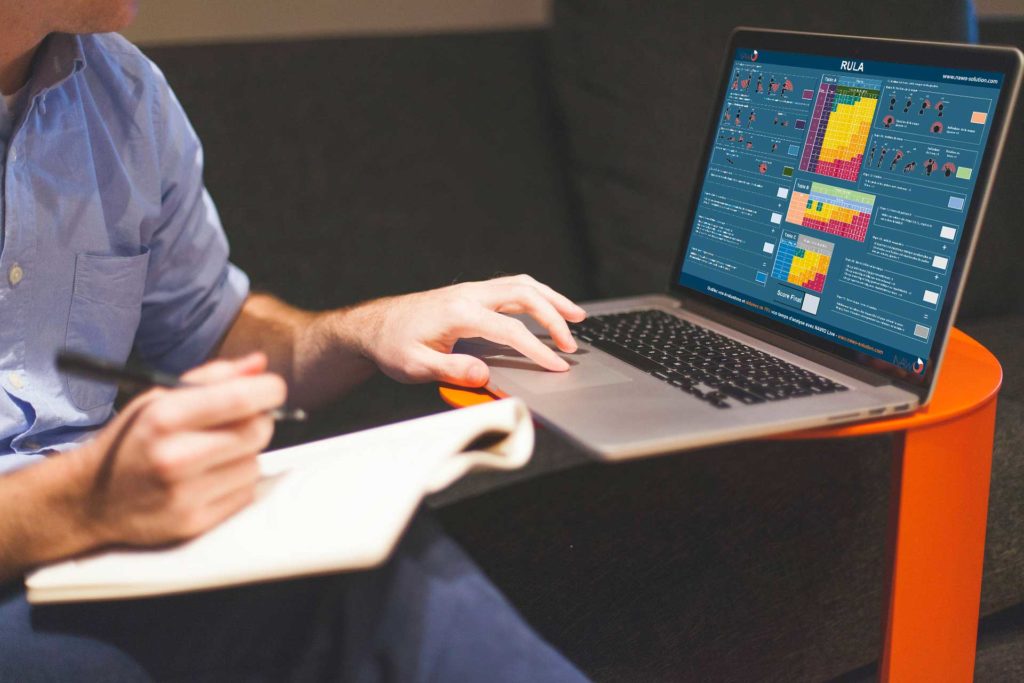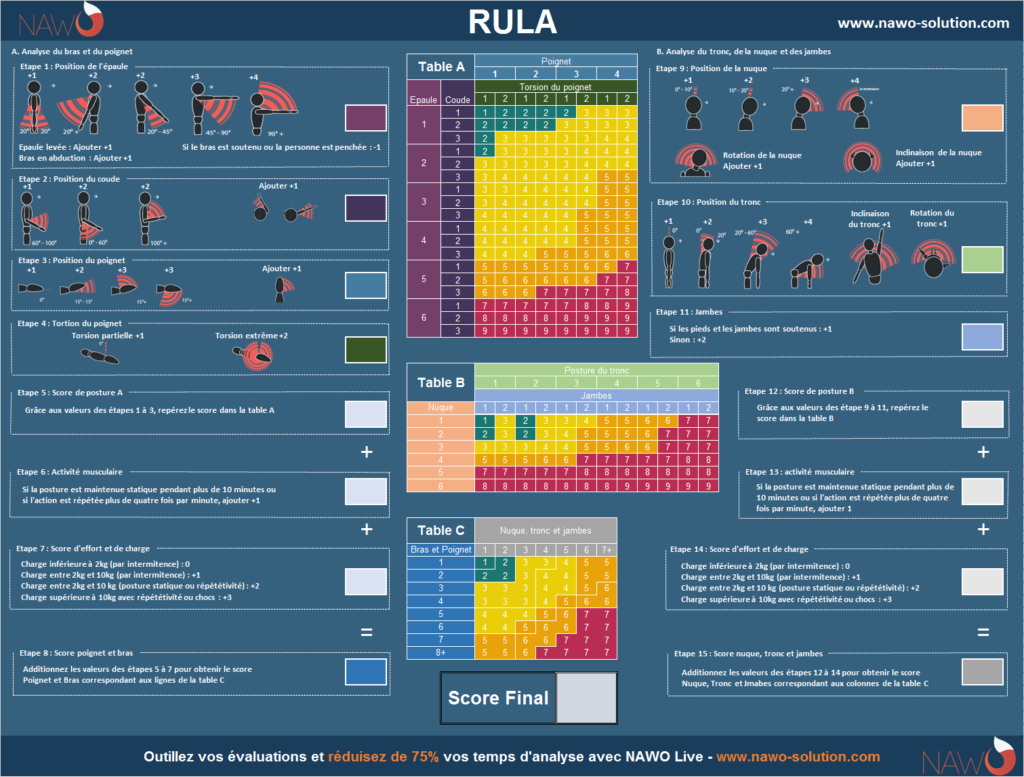 Save 75% of analysis time
Automate and objectify your assessments in 1 click with the solution
The RULA method essentially assesses the upper limbs (hands, wrists, elbows, shoulders) but also the neck and lower back. It applies to tasks in which the operator mainly uses his upper limbs, with little or no movement. The postures are mainly studied, the repeatability is not preponderant.
The RULA method

is not recommended for evaluating manual handling tasks.

The RULA method

examines strengths and activity, but it focuses mainly on working postures.
It does not take into account the duration of the activity, the recovery period, or the vibrations.
It is only designed to assess the right side and the left side of the body separately, and there is no method for combining scores to obtain a result for the whole body.
The cumulative effects of all activities performed in the course of a job or task are not taken into account.
Determine the work cycle to be observed.
Select the posture to be evaluated. Decide which side of the body will be assessed or if too complex, assess both sides at the same time.
Determine the score for each side of the body. Obtain the overall score and the associated risk level.
Review the scoring for each part of the body to determine where actions are needed.
Adapt the workstation and introduce improvements to the ergonomic risks identified.
Once the changes have been made, reassess with the REBA grid to validate the results.